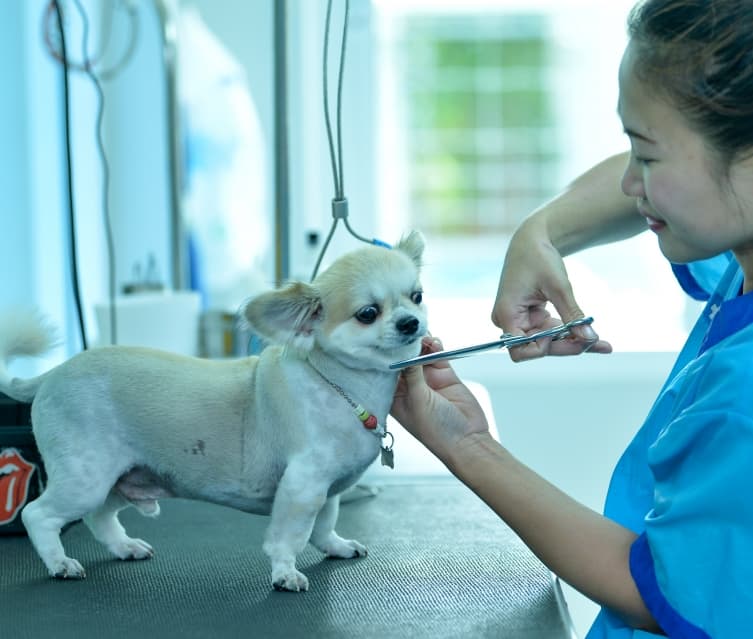 Grooming
Thonglor Pet Hospital's Grooming operates every day from 08:00-20:00.
To provide the best care to attend to your pet's grooming needs, Thonglor Pet Hospital puts its attention to every detail and is devoted in offering professional services and facilities up to the international standard of our hospital. Our groomers use the highest quality equipment and technology and are also trained in "Medical Grooming", are able to care for pets with medical conditions such as eye, skin, joint and neurological diseases. 
 
Our grooming services include, bathing, brushing, hair grooming, nail trimming, ear cleaning, anal glad expression and teeth brushing. Additionally, we also have Ozone and Onsen Spa services.